Posted 6 March 2020
Fuel cell pioneer Dr Michaela Kendall has been honoured on International Women's Day with recognition as a leading female entrepreneur.
Chief executive of Birmingham-based fuel cell technology company Adelan, Dr Kendall won the Queens Den award for her role in driving the local technology firm to international success.
The Queens Den award, which has been again sponsored by NatWest Business, saw seven female-led businesses pitch for a £4,000 marketing and media support package, donated by Squibble Ltd and Bootcamp Media.
Commenting on the award, Dr Kendall said: "It's a great honour to win this Queens Den award which recognizes not just the success of Adelan but the central role that women can play in forging a more equitable and cleaner future society."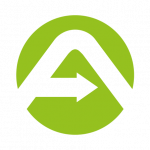 To discover more about how Adelan can support your future energy ambitions or to meet your requirements for clean, quiet and reliable energy for remote, mobile or any other applications, please contact Dr Kendall and the rest of the Adelan team at:
Adelan Ltd, 15 Weekin Works, 112-116 Park Hill Road, Birmingham, B17 9HD (UK)
Tel: +44 (0)121 427 8033
About Adelan
First founded in The Midlands, Birmingham-based Adelan pioneered microtubular solid oxide fuel cell (mSOFC) technology more than 30 years ago. Adelan's patented and scalable technology gives the fuel cell unprecedented flexibility, allowing the system to run cleanly on a range of commonly available fuels such as LPG, natural gas or propane/butane mix. As a result, though Adelan fuel cells can also run on hydrogen, they offer considerable additional operational flexibility and ease of use benefits whilst retaining a small, compact and lightweight footprint.