Posted 26 July 2019
Billionaire Elon Musk, the brains behind PayPal, is well known for his interest in clean transport solutions. He's continued backing Tesla battery electric vehicles, as well as invested heavily in his vacuum tube train system Hyperloop and even space travel. It's also well known that Musk has a pretty low opinion of fuel cell technologies, even reportedly going so far as to call them 'fool cells'.
However, while Musk is one high profile billionaire to have written off fuel cells he is very much in the minority. Many others are making plays into the fuel cell technology sector, some with much fan fair and others very discretely and below the radar.
Amazon's Jeff Bezos, the world's most wealthy individual, is already investing in FC technology. In May 2019, for example, fuel cell company Plug Power Inc. announced that it has reached an agreement with Amazon to utilize fuel cells and hydrogen technology at select warehouse locations, powering industrial equipment such as forklift trucks. Additionally, under the terms of the deal, Amazon and Plug Power announced they would begin working together on technology collaboration. Bezos has also joined Bill Gates, Mark Zuckerberg, Jack Ma and others in backing a $1 billion low carbon energy technology fund, Breakthrough Energy Ventures, which is supporting a range of low-carbon technologies.
Even in the UK, the country's richest man, Ineos CEO Jim Ratcliffe, is exploring hydrogen fuel cells for his Projekt Grenadier 4×4 vehicle. According to documents seen by Autocar, a potential hydrogen fuel cell version of the vehicle is being planned and an engineering study is scheduled to begin shortly to "assess the feasibility and production of a hydrogen fuel cell-powered 4×4".
Jo Bamford, son of JCB billionaire Lord Bamford, is also looking at hydrogen and fuels, having recently launched his Ryse Hydrogen Ltd venture aimed at refuelling fuel cell buses and other vehicles.
Cash-rich technology titans like Bezos are not the only ones betting on fuel cell technologies. According to a recent global survey of 1,000 automotive sector executives, more than half identify fuel cell electric vehicles as the number one key trend for transportation until 2025.
The survey, from consultancy firm KPMG, notes that although fully electric drivetrains dominate the rankings, the future technology roadmap is likely to see multiple drivetrain solutions emerge over the coming years. Indeed, the survey is projecting a similar split across battery EVs at 26%, fuel cell EVs at 25%, with internal combustion engines and hybrids on 25% and 24%, respectively, by 2040.
Certainly, like batteries, fuel cell electric vehicles (FCEVs) are already a commercial reality.  Fuel cell models are available from manufacturers like Honda, Toyota and Hyundai and many more are set to emerge in the coming years. In particular, the ability of fuel cells to deliver long range and rapid refuelling represents a key advantage over their battery-powered vehicle equivalents. Fuel cells are also able to power heavy duty commercial vehicles, something battery technologies currently cannot do. Perhaps more importantly, fuel cells like the micro-tubular SOFCs pioneered by Adelan have the capability to use existing fuels like LPG that are already commonly available on fuel station forecourts. This eliminates the need for new fuelling or battery charging infrastructure and means that low-emission vehicles can be adopted immediately to address the climate and air quality crisis that is affecting our towns, cities and even our whole planet.
Fuel cells may not appeal to the mercurial Musk, but for all his genius it seems he is distinctly underpowered when it comes to betting on our energy future.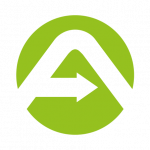 About Adelan
First founded in The Midlands, Birmingham-based Adelan pioneered microtubular solid oxide fuel cell (SOFC) technology more than 30 years' ago. Adelan's patented and scalable technology gives the fuel cell unprecedented flexibility, allowing the system to run on a range of commonly available fuels such as LPG, natural gas or propane/butane mix. As a result, though Adelan fuel cells can also run on hydrogen, they offer considerable additional operational flexibility and ease of use benefits whilst retaining a small, compact and lightweight foot print.
To discover more about how Adelan can support your future energy ambitions or to meet your requirements for clean, quiet and reliable energy for remote, mobile or any other applications, please contact Dr Kendall and the rest of the Adelan team at:
Adelan Ltd, 15 Weekin Works, 112-116 Park Hill Road, Birmingham, B17 9HD (UK)
Tel: +44 (0)121 427 8033