Posted Feb 20 2020
Adelan fuel cells are set to deliver significant cost and carbon savings for the HS2 rail project. According to new analysis validating the performance of Adelan's microtubular SOFC technology, fuel cells have the potential to reduce CO2, fuel costs and energy consumption.
Construction group Balfour Beatty Vinci (BBV) is expecting to set up over 100 construction sites along the HS2 N1 and N2 route. Although each site will be necessarily different, each will still have a power and heat demand. In considering the best solution for the remote energy requirements, BBV recently completed its first funded innovation project. This project was designed to explore the implications of deploying the unique Adelan mSOFC technology to heat and power construction sites across the massive rail infrastructure project. The laboratory and site trials-based study compared the five-year carbon and cost impacts of mains or diesel generator supplied energy against an alternative solution centred on fuel cells.
Working alongside HS2, Soils Engineering and Adelan, BBV established that fuel cells do have sufficient capacity and performance to displace conventional diesel generators. The study also concluded that the fuel cell technologies most suited to remote construction activities were small and scalable power units of the kind developed by Adelan.
Furthermore, while the analysis notes that current supply costs of hydrogen are prohibitively expensive, as Adelan technology can just as easily use widely available forecourt fuels such as LPG, it offers operating cost advantages when compared with diesel for small- and medium-scale sites.
The use of fuel cells also eliminates most air pollution emissions, according to the BBV report. The BBV analysis indicates that, when compared with diesel generators, hydrogen fuel cells reduce carbon emissions by over 95% and by around 85% when using LPG in fuel cells, for example. BBV's research project also concludes that LPG fuel cell operating costs are three times cheaper than diesel, representing a 65% saving.
Noting that cost benefits are unlikely to be achievable on larger scale sites at present, the BBV report did however record that site trials indicate a better operating cost performance than had been anticipated. The BBV study additionally indicates that a typical 125 kW diesel generator operates at around 85-90 dB. This compares poorly when compared with the near silent operation of a fuel cell and thus may represent further savings associated with noise abatement measures that may be required at sites in urban areas, for example.
Commenting on the report's findings Dr Michaela Kendall, CEO of Birmingham-based Adelan, said: "This study confirms the potential value of using fuel cells on construction sites. Adelan technology is not only clean and quiet, using LPG in our patented mSOFC technology also delivers considerable cost savings when compared with conventional diesel generators. With proven operational benefits in terms of climate and urban air quality, this is the latest confirmation of the commercial, social and environmental gains that can be achieved using Adelan's locally developed innovative mSOFC technology."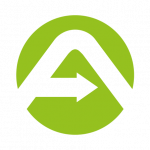 To discover more about how Adelan can support your future energy ambitions or to meet your requirements for clean, quiet and reliable energy for remote, mobile or any other applications, please contact Dr Kendall and the rest of the Adelan team at:
Adelan Ltd, 15 Weekin Works, 112-116 Park Hill Road, Birmingham, B17 9HD (UK)
Tel: +44 (0)121 427 8033
About Adelan
First founded in The Midlands, Birmingham-based Adelan pioneered microtubular solid oxide fuel cell (mSOFC) technology more than 30 years ago. Adelan's patented and scalable technology gives the fuel cell unprecedented flexibility, allowing the system to run cleanly on a range of commonly available fuels such as LPG, natural gas or propane/butane mix. As a result, though Adelan fuel cells can also run on hydrogen, they offer considerable additional operational flexibility and ease of use benefits whilst retaining a small, compact and lightweight footprint.